360 PMF can help you manage performance improvement
360 PMF is made up of applications that support planning & tracking of performance across the organisation structure, multiple agency working and locality specific planning. 360 PMF applications can be implemented standalone or as an integrated suite and they include:
360 Systems knowledgeable performance consultants and application developers make 360 PMF ideal for organisations looking to improve their performance management arrangements. Our team is based With support from local UK support without having to break the bank.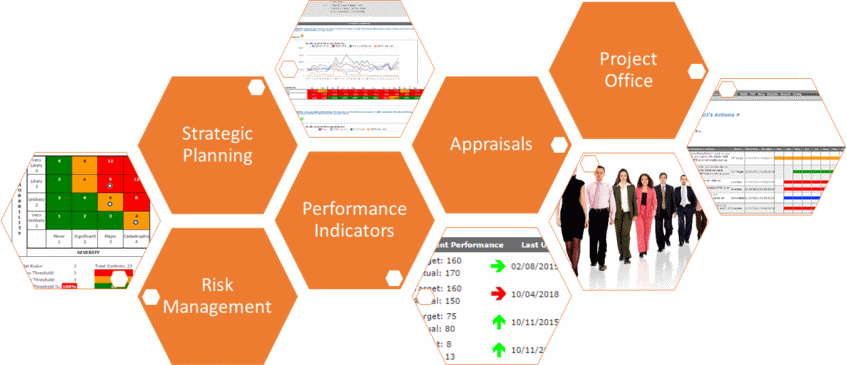 Performance Experts
The software is designed by UK Performance Experts for use in the Public Sector to meet the demands of organisations wanting to improve Performance across the board.
Customers using 360 PMF are in
Local Government
Emergency Services 
Social Housing
Schools
Agencies
Trial
Organisations can assess 360 PMF in a mini trial project. The trial enables Chief Executive and Performance Teams to understand how the platform would solve the 1 or 2 most pressing issues and support the performance culture.

Over a 2 week period we
Set up and host an instance of the system for you
Plan the inputs and outputs for the trial
Tackle your specific issues that need to be addressed 
Load sample plan, project, indicator and risk data
Configure key reports and dashboard
Provide trial support to your project team
Present the results back to the decision making body