Save postage costs with online payslips
Royal Mail has increased the cost of postage from April 2023 to £1.10 for a First Class stamp and 75p for a Second Class stamp. 500 employees cost £15,000 per annum in paper, printing, packing and postage of payslips, P60s, P11Ds, P45s.
Reduce payroll queries by providing payslips online
Rather than sending the payslip file to the printer, you send it to 360 Payslips. Each person on the payroll is prompted by email or sms to say their payslip is available. They can view, download and print it from their pc or mobile web browser. Messages can be added to notify changes or answer frequently asked questions.
If payroll staff would like a printed payslip posted to them we can do that as well.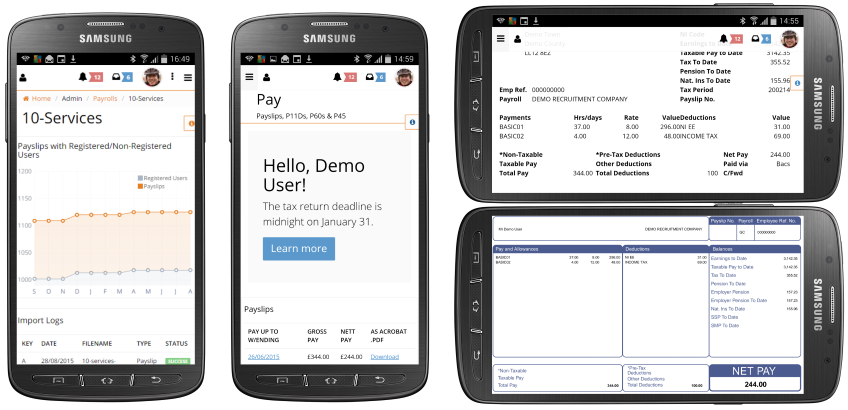 Key features
Self service web portal for PC, Tablet or Smartphone
Secure access for employers and employees
Branded 24/7 payslips, P60, P11D, P45
Greener way to get pay details
No software to install
Aid Communications
Auto-enrollment
Audit trail
Reduce cost
Extend Bureau Services
Users can request Payslips printed and posted to them
Bureau service for payslips from existing payroll system
360 Payslips enables organisations to very quickly get up and running with online payslips without having to change or upgrade the existing payroll system. It is branded in your colours, logo, etc. to provide the right image to your staff or customers. So if your payroll software does not support online payslips or is cost prohibitive, then please get in touch.
Start your free trial of online payslips
If you would like to discuss the features of 360 Payslips a how it might benefit your organisation then please get in contact.