360 Agency Gateway enables fast access to expert agency workers 
Organisations are increasingly turning to the pool of expert resource available to them in the form of agency workers. Freelancers and contractors are recognised for the valuable contribution that they make alongside employees and the additional experience that they bring to an organisation.
360 Agency Gateway is designed to manage the competing employment, budget and contractual pressures alongside the search for the right workers, manage the selection and keep track once they start work.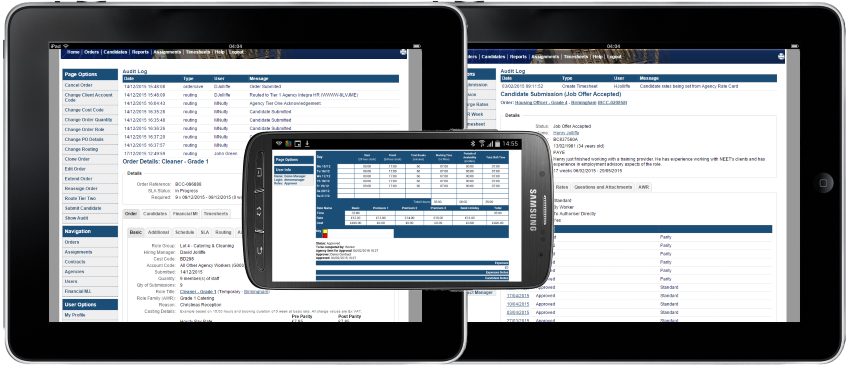 Key Features
Procurement, HR and Hiring Managers gain control on spend and economies of scale plus current expertise in their sector
Greater reliance on agency workers for key activities, means that there is an interest in keeping their expertise and providing combined management from the Hiring Manager, HR and Procurement. Organisations with significant Agency Worker needs or engaging in combined purchasing arrangements using 360 Agency Gateway have achieved the following benefits:
Timely contract management
Accurate budget forecasting
Rates applied correctly
Reduce rogue spend
Signed off time sheets
Agency Worker Regulation compliance
Automated self-bill invoice based on signed off timesheets
Recruitment companies have access to proven UK web recruitment systems to manage master vend services on large contracts
360 Systems has many years experience building web systems for the recruitment industry. 360 Agency Gateway will help you:
Create multiple contracts
Manage contracted suppliers
Respond quickly to hiring requests
Monitor service levels
Integrate with payroll and billing systems
Create invoice feeder files